What is this?
The Hoidonperusteet.fi service, launched in December 2021, is an online collection of guidelines for the grounds for urgent care. The service intended for all health care professionals is open and available everywhere in Finland. Hoidonperusteet.fi is an easy-to-use, accessible and secure service that also adapts to future health care needs.
The service enables a high-quality, nationally equal and research-based assessment on the need for urgent care. Content based on symptom cards and links to external information sources help health care professionals to assess the resident's need for urgent care and the urgency based on the symptoms the resident is experiencing. The service does not include reasoning, as the final decision on the need for treatment and its urgency is always made by a health care professional. The service is intended to only be used by health care professionals.
The content of Hoidonperusteet.fi is based on the Ministry of Social Affairs and Health's national grounds for urgent care of adults and children.
Who are involved in the cooperation?
DigiFinland Oy develops the service under the guidance and on behalf of the Ministry of Social Affairs and Health.
Expert panels consisting of hospital districts' acute care professionals and other key stakeholders are responsible for the development and updating of medical content, and DigiFinland coordinates their activities.
Health care professionals, continuous cooperation.
What we do
DigiFinland develops and maintains the Hoidonperusteet.fi application and coordinates the development and updating of medical content on behalf of the Ministry of Social Affairs and Health.
Where are we currently?
Regional guidelines
enable special guidelines specific to each wellbeing services county, e.g. where the patient is directed, whether different practices are used at different times of the day, who is consulted or whether a service voucher can be issued.
User management
The wellbeing services county administrator is able to manage the users and user rights in their region
Enables better analytics for the wellbeing services county
Development work will continue in cooperation with health care professionals and medical content expert panels, with consideration to the practical needs.
Watch the introduction video of the Hoidonperusteet.fi service » (in Finnish)
Want to hear more?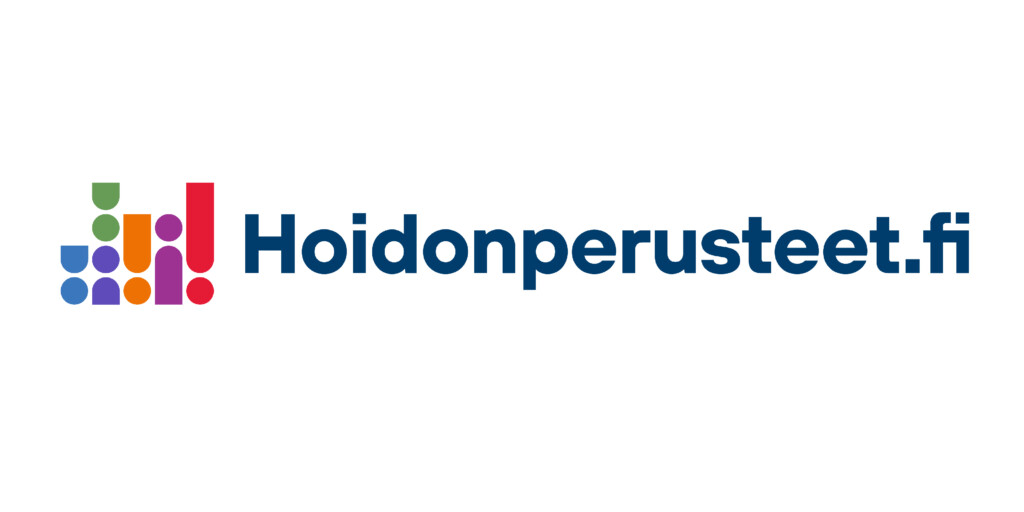 Leena Koivumäki
Development Manager, the Hoidonperusteet.fi service
+358 50 365 5499